Promotions
1 January – 28 February 2021

Feel Prosperity Deals at Xpress Point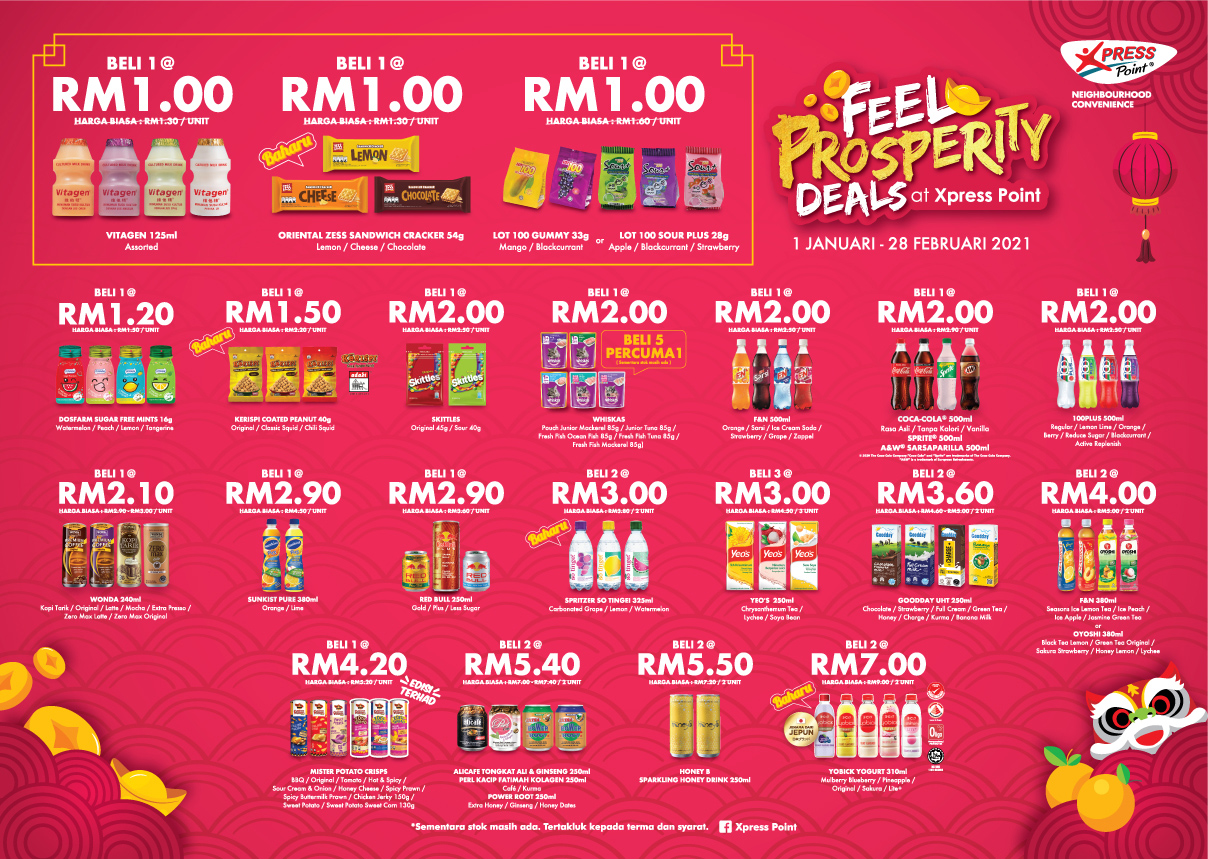 Celebrate this new year with Xpress Point & enjoy great savings when shopping at Xpress Point.
Hurry up ! RM2 corner is waiting for you and a wide variety of exciting promo items offered to you for as low as RM1.00 ONLY!!
Find out the list of participating Caltex station with Xpress Point convenience stores HERE.