Promotions
11 Sep – 31 October 2022

Sep – Oct PROMOTION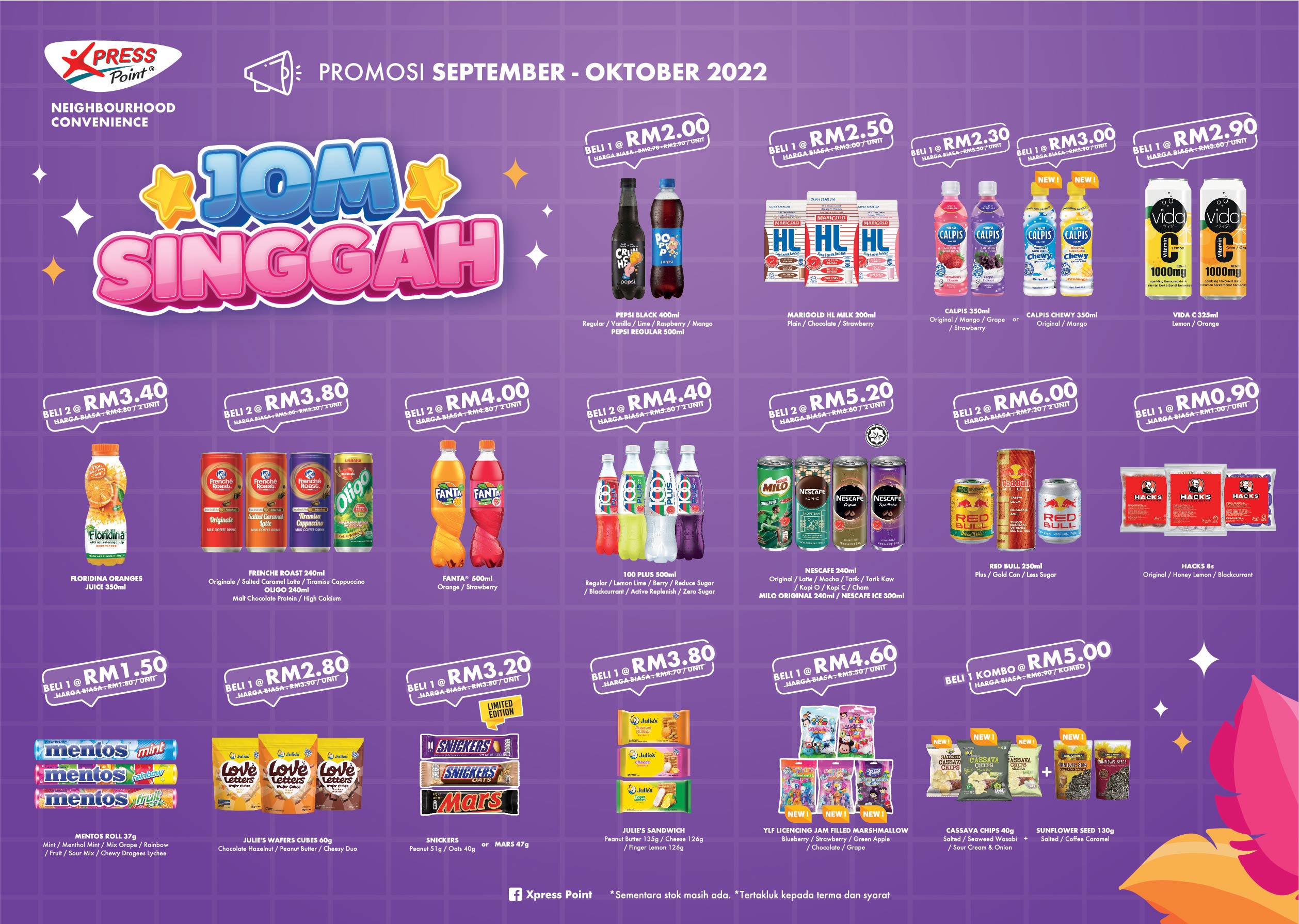 "Jom Singgah" Xpress Point Today! A wide range of promotion products are available this round, all in Xpress Point.
New & Limited-Edition products are up! Come shopping at our Buy 2 corner and many more!
For contest lover, do not miss our Pepsi Home contests.
Come and "Singgah" to your nearest Xpress Point and discover it yourself!
Find out the list of participating Caltex stations with Xpress Point convenience stores HERE.
*T&C apply.