Promotions
1 November – 31 December 2019

Enjoy special rewards with Caltex JOURNEY™ Card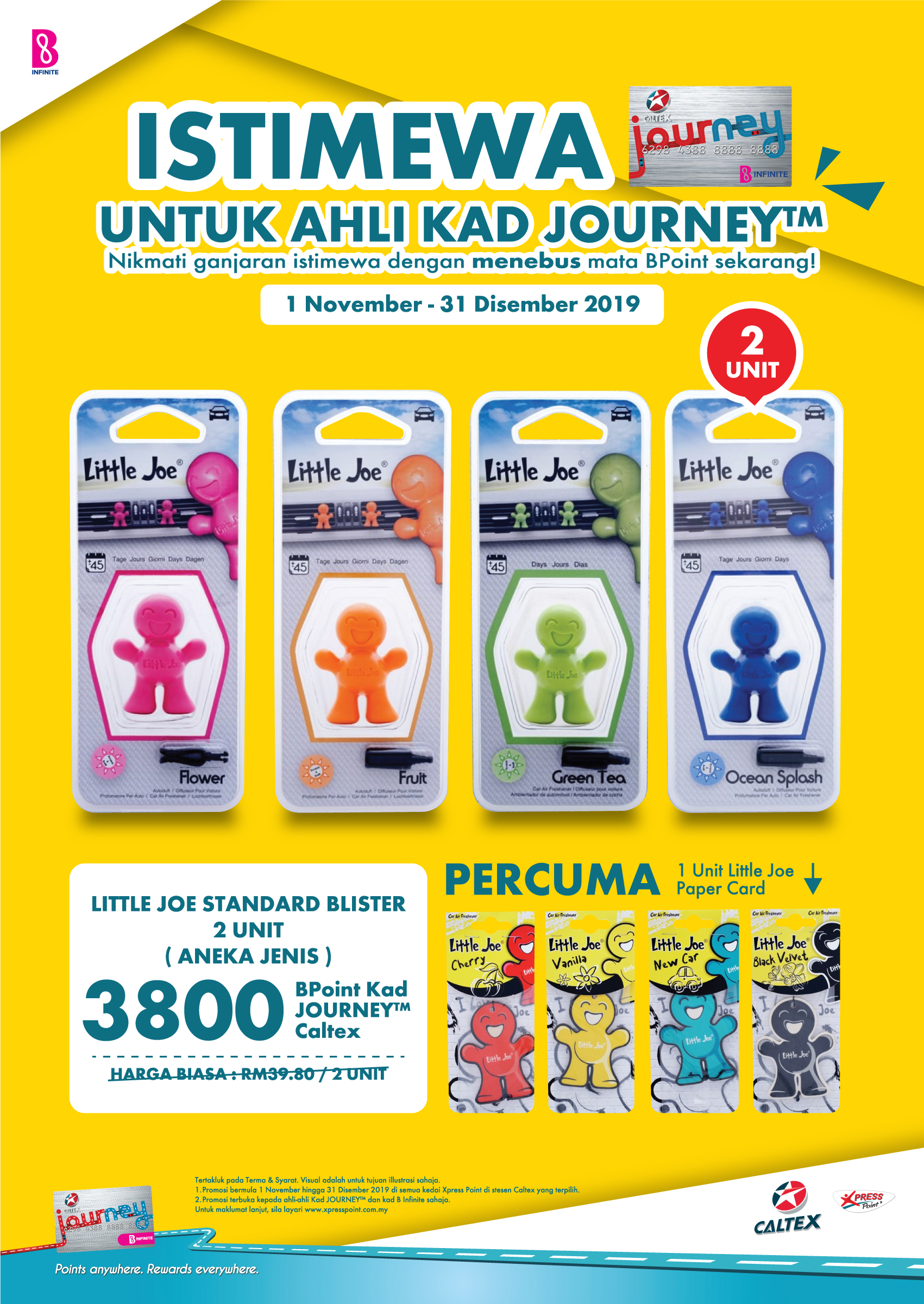 Special rewards for our JOURNEY™ Card member
Great news! Journey™ Card and B Infinite Card holders can enjoy the special privilege and great deal with redemption of 3,800 BPoint for 2 units of cute Little Joe air fresheners along with the Little Joe paper card now! Available at selected Caltex Xpress Point stores from 1st November – 31st December 2019.
Find a list of participating Caltex stations with Xpress point convenience stores here.
*T&C apply. Click here for more information.