Promotions
1 March – 30 April 2019

Spend RM50 at Caltex with Xpress Point to enjoy 20% discount at Melaka Wonderland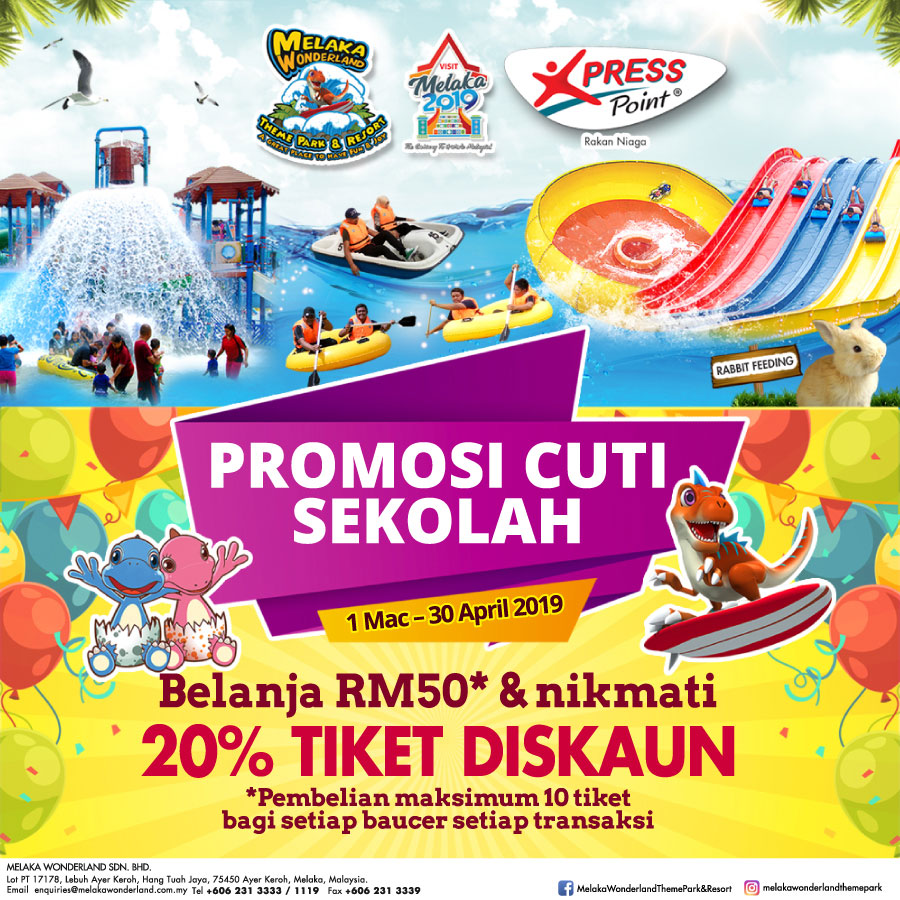 Spend RM50 at Caltex with Xpress Point to enjoy 20% discount at Melaka Wonderland!
Have you got plans for this 'Cuti Sekolah' holiday season?! If you haven't, we got the perfect deals just for you. Pump RM 50 at our Caltex stations to be able to enjoy 20% discount voucher for your tickets to Melaka Wonderland Theme Park & Resort. You can bring up to 10 people for this voucher. Sounds good? Come on down to our nearest stations for this amazing voucher deal.
*T&C apply. Click here for more information.
Hurry! Drop by our nearest station today!
Click here for the list of participating stations.