Promotions
1 March – 30 April 2019

Like, Share & Win Online Contest! 120 Grand Prizes to be won!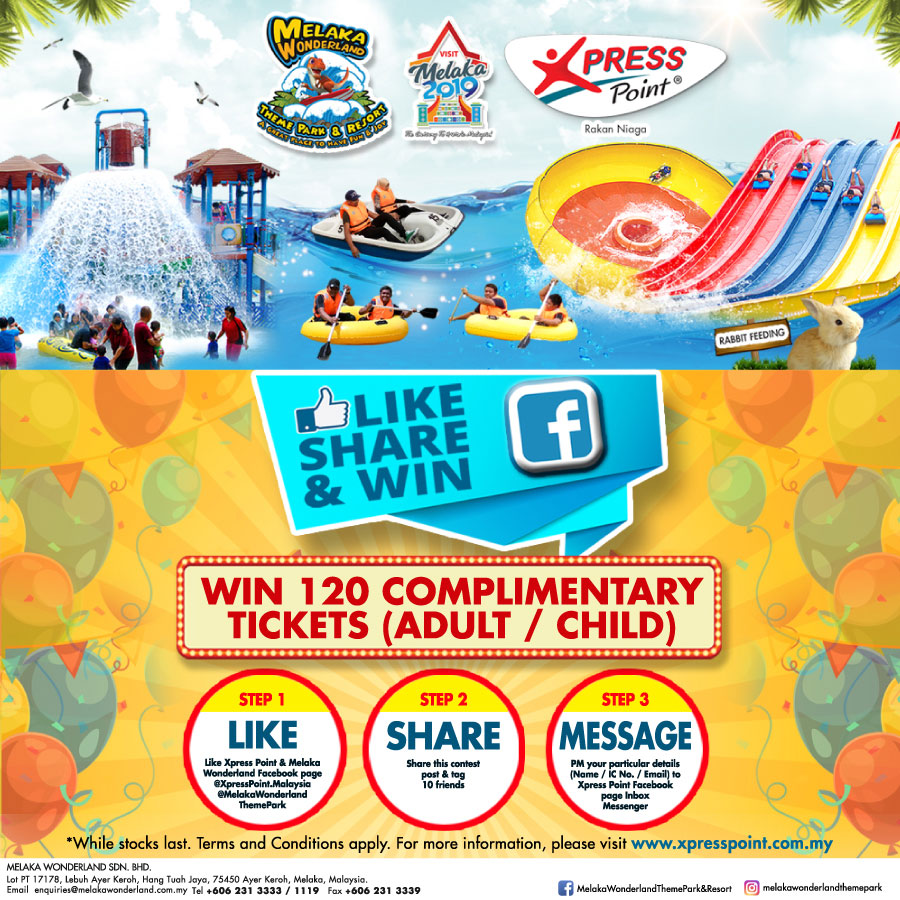 Stand a chance to win 120 grand prizes with just 3 simple steps! Check Xpress Point Facebook Page now!

Out of ideas for this coming 'Cuti Sekolah' holiday season? Let's go to Melaka Wonderland Theme Park & Resort for FREE! Just simply 'Like, Share & WIN'! Act fast and you are all set for the water activities at Melaka Wonderland Theme Park & Resort.
Step 1: Like both Xpress Point and Melaka Wonderland Facebook page
@XpressPoint.Malaysia @MelakaWonderlandThemePark
Step 2: Share this contest post & tag 10 friends
Step 3: PM your particular details (Full Name / IC No. / Email Address) to Xpress Point Facebook page Inbox Messenger.
*T&C apply. Click here for more information.